Shueisha's blockbuster manga series, Jujutsu Kaisen, has reached an extraordinary milestone with 80 million copies in circulation as the highly anticipated Volume 23 hits the shelves on July 4th. This monumental achievement includes both physical and digital copies, solidifying Jujutsu Kaisen's status as a global phenomenon.
To commemorate this remarkable feat, fans can look forward to an electrifying live-action "special video" set to debut on MBS and TBS on July 5th. The video will premiere during the commercial breaks of the eagerly awaited Jujutsu Kaisen 0 anime film. Additionally, an extended version of the live-action video will be released on the franchise's Twitter account and the Weekly Shonen Jump magazine's YouTube channel, ensuring fans can immerse themselves in the captivating world of Jujutsu Kaisen.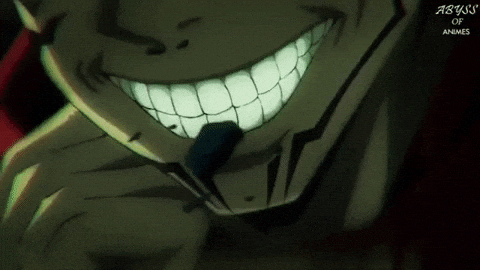 The journey to 80 million copies has been an incredible one for Jujutsu Kaisen, with each milestone marking its unstoppable rise:
• Early October 2020: 8.5 million copies
• October 29th, 2020: 10 million copies
• December 16th, 2020: 15 million copies
• January 13th, 2021: 20 million copies
• January 26th, 2021: 25 million copies
• February 9th, 2021: 30 million copies
• March 4th, 2021: 35 million copies
• March 31st, 2021: 40 million copies
• April 21st, 2021: 45 million copies
• June 4th, 2021: 50 million copies
• September 27th, 2021: 55 million copies
• December 25th, 2021: 60 million copies
• April 4th, 2022: 65 million copies
• August 4th, 2022: 70 million copies
Since its debut in March 2018 in Shueisha's Weekly Shonen Jump magazine, Jujutsu Kaisen has captivated fans worldwide. Viz Media, as part of its Jump Start initiative, simultaneously published the manga's first three chapters in English alongside its Japanese release. Following that, with the transition to the new Shonen Jump model in December 2018, Viz Media began digitally publishing new chapters of the manga. Shueisha also offers the manga through its MANGA Plus service, ensuring accessibility for fans around the globe.
The Jujutsu Kaisen anime series, which premiered in October 2020 with 24 thrilling episodes, is set to receive a highly anticipated second season in 2023. Furthermore, the release of Jujutsu Kaisen 0 in December 2021 added to the franchise's success. The film is based on Gege Akutami's Jujutsu Kaisen 0 Tokyo Toritsu Jujutsu Kōtō Senmon Gakkō (Jujutsu Kaisen 0: Tokyo Prefectural Jujutsu High School) manga prequel story.
Fans can brace themselves for more supernatural action as the television anime's second season is scheduled to premiere on July 6th, further expanding the enchanting world of Jujutsu Kaisen. With the live-action video and the upcoming adventures, Jujutsu Kaisen continues to dominate the anime and manga realm, leaving fans craving more of its gripping and otherworldly narrative.